I graduated from the University of Massachusetts in Amherst, Massachusetts in 1992, receiving a Bachelor's Degree in English. I subsequently received my Juris Doctorate degree at the New England School of Law in Boston, Massachusetts in 1996. I worked at various law offices and legal aid clinics while in college and law school, allowing me to gain valuable experience even before obtaining my law degree. In 1998, I opened O'Brien Law Offices.
I take pride in my work, am an aggressive litigator, and strive to obtain positive results for my clients. I regularly practice criminal defense in all Massachusetts District Courts, Superior Courts, the Massachusetts Appeals Court, and the Massachusetts Supreme Judicial Court. I am also sworn into and practice in the Federal Court at the District and Appellate level. I am qualified to accept court appointed cases at the trial level, and on appeal. In addition, I am a member of the post-conviction murder panel, thus, am qualified to accept cases where defendants have been convicted of first and second degree murder. I am also a mentor to several private bar advocates who serve on the Massachusetts Criminal Post Conviction Panel. I am humbled by the fact that many experienced criminal defense attorneys regularly contact me seeking advice on their own cases.
Those who know me would agree that I am an experienced litigator who knows the law, and fights relentlessly and zealously for her clients. I am not afraid to try a case or argue it before the highest courts in Massachusetts and have done so with much success. Simply put, I get results.
I've been voted a Superlawyer by Superlawyers Magazine for four years in a row, which is a recognition given to only the top 5% of attorneys in the Commonwealth of Massachusetts.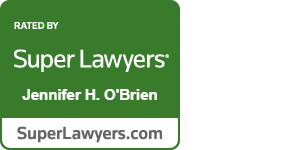 My additional experience, awards, associations, and memberships include the following:
* Moot Court judge - Fitchburg State College - 2011-2013
* Mock Trial Judge - Lowell High School 2010
* Middlesex County Bar Advocate 2004-present
*Greater Lowell Bar Association member – 2006- present
* Social Committee Member - Greater Lowell Bar Association 2012
* Private Counsel Post Conviction Advocate 1999-present
* Author of monthly column in the "Billerica Green" newspaper - 2009-2011
* Wicked Local Reader's Choice Award – Honorable Mention – 2016
* Wicked Local Reader's Choice Award - Second Place Regional Favorite - 2017
* Wicked Local Reader's Choice Award - First Place Favorite in Billerica - 2017
* Keynote speaker at Great Lowell Bar Association CLE "Appellate Advocacy" – 2010
* Voted Superlawyer 2020 for Appellate Practice
* Voted Superlawyer 2021 for Criminal Defense Practice
* Voted Superlaywer in 2023 for Criminal Defense Practice